Product Details
LuvLife Biotics™, LuvByNature, 100+ Billion CFUs - 2.1 OZ. (60-Day Supply)




LuvByNature LuvLife Biotics™

is designed for individuals who require significantly higher amounts of several different types of probiotic species to help support intestinal health.




With 100 Billion Colony Forming Units (CFUs)

per ¼ teaspoon

, LuvByNature LuvLife Biotics™ offers fast and effective replenishment of your microbiome.


In fact, the

12 certified probiotic strains

offer the most complete spectrum of microorganisms including Lactobacillus rhamnosus, Bifdobacterium bifidum, Lactobacillus acidophilus, Lactobacillus casei, Lactobacillus plantarum, Lactobacillus salivarius, Bifdobacterium longum, Streptococcus longum, Lactobacillus bulgaricus, Lactobacillus paracasei, Bifdobacterium lactis and Bifdobacterium breve.



What makes

LuvByNature

LuvLife Biotics™ even MORE special?




Acid stable technology provides greater delivery of live microorganisms throughout the intestinal tract.

Includes a prebiotic base of inulin from chicory root which ensures that probiotics have enough prebiotic food to survive long enough to reach the entire gastrointestinal tract and provide health benefits

Supports digestive and colon health
Supports healthy immune defense mechanisms

Supports overall health including a healthy brain, mood support, weight management, absorption of nutrients and elimination of toxins

Helps the body synthesize vitamin K and vitamin B

Supports the body's production of lactase enzyme that helps digest the milk sugar lactose

Hypoallergenic formula free of casein, gluten, dairy, wheat, and other common allergens including peanuts and soybeans

No artificial or engineered ingredients including zero artificial colors, flavors, preservatives or GMOs





Other ingredients

: None.





Suggested Use

:
As a dietary supplement take 1/4 teaspoon daily with food or as directed by a healthcare practitioner.


Do not use if shrinkwrap is broken or missing. KEEP OUT OF REACH OF CHILDREN.



Storage

: Refrigerate and keep tightly closed to maintain product potency.
This product was made in a GMP and ISO registered facility.


*These statements have not been evaluated by the Food & Drug Administration. This product is not intended to diagnose, treat, cure, or prevent any disease.


Customer Reviews
04/11/2022
Joshy P.

Australia
I think that it's great, but I haven't received my order yet.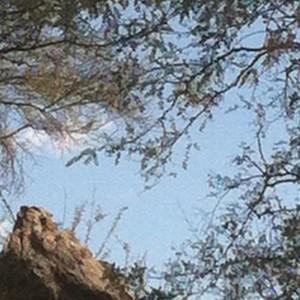 JP
01/12/2022
June P.

United States
Best Probiotic
This is the best probiotic that I have used. I feel better taking it, and my stomach stays flat! I tried going without it and noticed a negative difference in my overall well-being, so I reordered and will not run out again.