Product Details
LuvByNature UltraFINE™ L-Ascorbic Acid World's Finest China-Free Vitamin C Powder

(225 g)
NEW

! Glass Bottle Container

Serving size

: 1/4 teaspoon

Servings per container

: 225
1,000 mg of vitamin C per serving
HIGHLY BIOAVAILABLE ASCORBIC ACID



Ascorbic acid is vitamin C. Humans lack the capacity to make this molecule and must obtain it in their diet. Pure ascorbic acid is bio-identical to the vitamin C molecules that are made endogenously by most plants and animals.

• NOT MADE IN CHINA
• Finest grade of pure L-ascorbic acid (vitamin C) powder
• Dissolves instantly in fluids
• 100% corn free and gluten free
• Completely free of Genetically Modified Organisms (GMOs)
• Hypoallergenic




Finding Vitamin C that Isn't Made in China Isn't Easy



LuvByNature UltraFINE™ Vitamin C is not manufactured in China. Why don't other vitamin C products tell you where they were manufactured? Because almost all vitamin C products on the market are made from inexpensive Chinese vitamin C.


This new LuvByNature UltraFINE™ Vitamin C product is made entirely from the highest-grade vitamin C manufactured in Europe. We use the finest powder ("UltraFine") of the highest-quality product on the market which has been trademarked as Quali-C™ manufactured by DSM Nutritional products.
*These statements have not been evaluated by the Food & Drug Administration. This product is not intended to diagnose, treat, cure, or prevent any disease.
Customer Reviews
09/08/2021
Carneal S.

United States
Awesome Product!
Great product verses the pills at other grocery stores.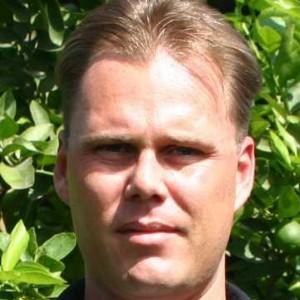 KS
08/17/2021
Klaus S.

United States
Almost five star, but..
I love the sourcing of ingredients from Europe, and being in powder form so I can easily take high doses. What I'm a bit dismayed with is that it is clumping up, like moisture inside? I've had this over the last 2 orders of 5 bottle each order. Wonder what's happening? That's the reason for the 4 star rating in an otherwise 5 star product.
08/18/2021
NaturalHealth365Store
Thank you for your kind review and for sharing your concern. We apologize for the clumping, we know it can be a small inconvenience. Hopefully, the following information will add to your peace of mind, affirming your trust in our wonderful products. Vitamin C powder is naturally very sensitive to humidity. This sensitivity and resulting clumping is commonly mitigated by adding flow agents. Those flow agents may or may not be declared on manufacturer labels. We have specifically NOT added ingredients to mitigate clumping. Our decision is to maintain purity, avoiding unnecessary flow agents or other non-functional ingredients. We believe our customers deserve pure products. Some clumping of this ultra-pure product is possible and normal, affecting only the appearance. When we see this, we smile to ourselves, knowing the reason why.