3 all natural compounds that improve dental and oral health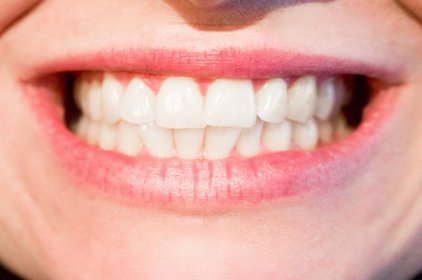 We all want to keep strong, healthy, attractive teeth and gums as long as we can.  But, nobody ever said we are supposed to apply fluoride to our gut, where it poisons us either. And how many of us can say we never swallowed fluoride-laced toothpaste?
Bleeding and receding gums are the first sign of periodontal and gum disease, which can lead to the eventual loss of teeth.  Unfortunately, the Centers for Disease Control and Prevention (CDC) has recently discovered that more than half of all Americans over 30 have this disease that follows receding gums, and then gingivitis.  
Today, we'll focus on 3 natural compounds that work as well or better than fluoride to help prevent gum disease and, at the same time, strengthen teeth. 
Bad breath?  Don't underestimate the value of quercetin

Called by some scientists one of the best natural "candidate material[s] for maintaining perfect oral health at home," quercetin has an endless list of amazing oral health benefits. 
Let me list them - here:
* It's been found to fight bad breath just about better than any other natural mouthwash or herb
* It fights and reduces cavities
* It has been found to reverse early cases of gingivitis and periodontal diseases
According to a 2012 review within the scientific literature:
Plaque is the major etiology of dental caries, gingivitis and periodontal diseases. Antibacterial activities of quercetin could explain how it can help to prevent these diseases. The oral mucosal ulceration or oral cancer is related both on the internal factors, immunological, microbiological, saliva, with digestive, lubricating and other protective properties, and external factors such as nutrition, habits and lifestyle, including stress and coping. Quercetin may be useful in accelerating the healing process of minor aphthous ulcers and inhibiting the cellular grow of human oral cancer cells.
Got gingivitis?  Take a look at vitamin E 

Vitamin E is a fantastic vitamin for reducing inflammation in the mouth, both chronic and beginning stages of inflammation. Vitamin E, has proven in studies to help bring receding gums back to life, to strengthen them, and to help prevent gum decline.
It's believed that vitamin E's strong antioxidant powers help to fight against the oxidation of gum tissue, which can lead to periodontal diseases. 
Don't overlook the healing power of coenzyme Q10

Like quercetin, CoQ10 has proven to reverse gum disease for some patients.
You see, CoQ10 is a compound in our system that helps to generate energy. Like the mitochondria, the energy batteries of our cells, CoQ10 helps generate energy in all the cells of our body.
Unfortunately, like collagen and elastin production, CoQ10 production in our bodies starts to wane over time. Stress in all its forms also impacts our CoQ10 status as does environmental toxins and taking certain Statin drugs, especially Lipitor.
Studies have found that persons with periodontal disease are typically especially deficient in CoQ10 and – what's more amazing, that when these patients were given 50 mg. Of CoQ10 daily, their gum health swiftly improved until they could no longer tell the gums of the patients with previous gum disease form the healthy controls!!
As dentist Dr. Michael Rehme advises:
If you're experiencing persistent gum problems like, bleeding and inflammation or even halitosis (bad breath), do your own experiment. Begin taking CoQ10 for at least three months.
Remember, nothing changes overnight. You be the judge. Do your gums look and feel better? Has your general health improved? If the answer is yes, you might want to consider keeping this supplement as part of your daily routine.
Sources for this article include: