PQQ helps to support brain function and healthy aging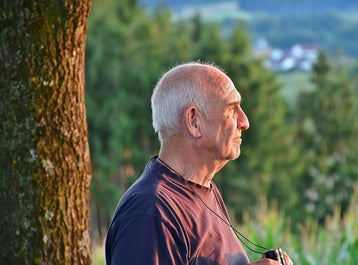 The words "we are stardust" may be true when it comes to one important compound within our cells, as you'll soon see.  PQQ, or pyrroloquinoline quinine is a molecule that affects our metabolism, immune system and energy levels.
Turns out, our cells are actually composed of interstellar dust - meaning an element as old as the stars (PQQ) exists inside every one of us.
In addition to being "far out," PQQ boosts the production of mitochondria within our cells.  This is important because mitochondria is the part of the cell responsible for converting fatty acids and carbohydrates into energy.
One of the greatest (health) benefits of PQQ is its ability to protect the brain.  This is a big deal, especially when you consider the news you're about to read - below.
Growing amount of people are suffering with dementia in the U.S.
Dementia is on the rise, according to the Alzheimer's Association.  In fact, nearly 5 million people in the U.S. already live with some form of dementia, and that number is expected to grow dramatically as the "Baby Boomer" generation continues to age. 
It's estimated that by 2050 there will be approximately a million new diagnoses of dementia every year.  So, no doubt, protecting your brain health is one of the most important things you can do to increase your chances of healthy aging.
Here are 6 brain health benefits of PQQ
PQQ is sometimes referred to as the "fountain of youth" thanks to its ability to boost health and energy.
PQQ - found informulas like, The One- actually stimulates the growth of new mitochondria, a process called mitochondrial biogenesis.  Increased numbers of mitochondria means more energy production at the cellular level and better health overall.
Aging brains are more at risk of being damaged by free radicals, but PQQ protects healthy brain cells and stimulates the growth of nerve cells.
PQQ aids cognitive function byincreasing the flow of blood to the brain. Conditions that constrict blood flow also increase the risk of stroke.
Brain toxins like heavy metals can cause neurodegenerative disease. PQQ helps reduce the neurotoxicity of these dangerous elements and protect cells from environmental toxins.
PQQ may help improve memory loss caused by oxidative stress. Natural aging is one cause of oxidative stress, but all people are exposed to this type of stress through the free radicals encountered every day in our environment.
Where do we naturally find PQQ?

PQQ is a naturally occurring building block of the human body. We consume it in green fruits and vegetables, especially kiwi, green peppers, cabbage, celery and parsley.
The side effects of taking PQQ supplements are short-term and rare - typically only occurring when the enzyme is taken in extremely high amounts.  Note: no safety testing on pregnant or nursing women has been done.  And, finally, if you are a candidate for PQQ supplementation, combining it will coenzyme Q10 may be recommended.
Sources for this article include: